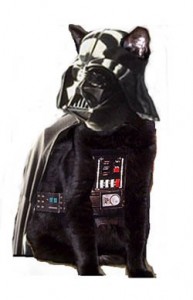 Clockwise Cat Strikes Back is dedicated to the memory of Michelle Greenblatt. This issue is brimming with vigorous verse, rad reviews, incendiary invective, and vivid visuals. Sarah Frances Moran is our feisty Featured Femme. Vernon Frazer serves up texto-visuals that will set your brain ablaze. Bob Heman cuts up with classy collages. Jessica Wiseman Lawrence shoots from the hip sans trigger warnings. Diana May Waldman fiercely feminizes. Cindy Hochman reviews George Wallace. Alison Ross reviews music, movies, and books, and even tosses in some scathing satire. There's more Voltarian venom, too. And the poesie. Did we mention the poesie? This issue's versifiers include the luscious likes of Alan Britt, Jenean Gilstrap, Marja Hagborg, Ally Malinenko, Jennifer Hudgens, and Duane Locke, plus so many more. (Maybe even Felino Soriano, just cuz we feel sorry for him.)  So what are you waiting for, femmes, hommes, felines, and otherworldy creatures and creeps? GET TO PERUSIN', or we'll have to slap you up real good.
Read Clockwise Cat Strikes Back at Yumpu:
Order a print copy of Clockwise Strikes Back at Peecho:
Please note:
If you have any problems ordering this issue at Peecho, please let me know at
[email protected]
. You may have to create an account to do so. If your problems persist, I can send you a PDF of the issue.