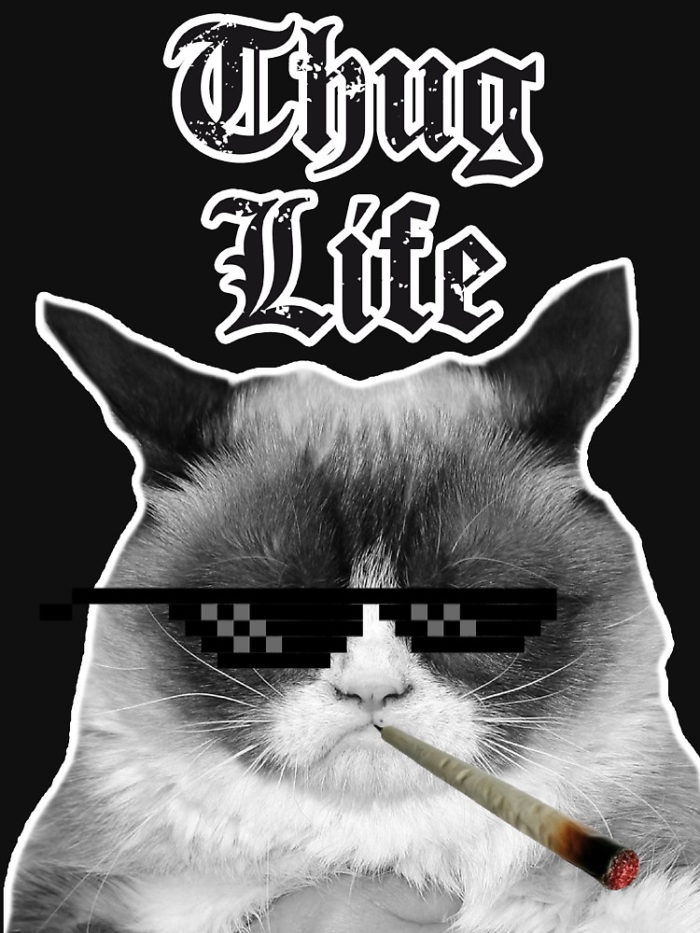 Tupac's Thug Life is the guiding ethos of Issue 37, Thugwise Cat. Read the Editor's Scratching Post for more information, and make of it what you will. This issue is bleeding with invigorating verse, invective, visuals, and reviews, all of which in some way deride and defy conventional modes of prose/poesie/picture. Our Featured Femme is Chani Zwibel. We also proudly tout the wicked work of Bob Heman, Susan Cossette, Nelly Sanchez, Felino Soriano, Jenean Gilstrap, Virs Rana, Sheila Murphy, Alan Britt, Marie Lecrivain, Daniel Y. Harris, among many others! You may even peek a book review or three (such as one of Patricia Carragon's Innocence), plus appraisals of the latest by Tribe Called Quest, the Shins, The xx. But of course, Thugwise Cat would not be as thuggishly dope without an erudite (-ish) evaluation of Heller Levinson's Tenebraed, scripted by yours truly. Can you dig it? Dig in, Thugz and Thugettes!
READ THUGWISE CAT AT YUMPU:
https://www.yumpu.com/en/document/view/58632185/thugwise-cat
PURCHASE THUGWISE CAT AT PEECHO:
Link coming soon!