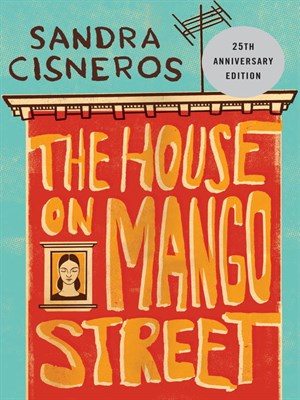 ABOUT CISNEROS
Sandra Cisneros is the author of several books including The House on Mango Street, Caramelo, Loose Woman, and, most recently, Have You Seen Marie?
Sandra has been writing for more than 45 years, publishing for more than 35, and earning her living by her pen for more than 18 years. Her books have been translated into more than twenty languages and published internationally.
She writes: "I was born in Chicago in 1954, the third child and only daughter in a family of seven children. I studied at Loyola University of Chicago (B.A. English 1976) and the University of Iowa (M.F.A. Creative Writing 1978) …. I've worked as a teacher and counselor to high-school dropouts, as an artist-in-the schools where I taught creative writing at every level except first grade and pre-school, a college recruiter, an arts administrator, and as a visiting writer at a number of universities including the University of California, Berkeley, and the University of Michigan, Ann Arbor."
CISNEROS BOOKS
The House on Mango Street, first published in 1984, is required reading in middle schools, high schools, and universities across the country. It has sold over two million copies since its initial publication and is still selling strongly.
Caramelo was selected as notable book of the year by numerous reviewers including The New York Times, the Los Angeles Times, the San Francisco Chronicle, the Chicago Tribune, and the Seattle Times.
CISNEROS ART AT THE SMITHSONIAN
Acclaimed author Sandra Cisneros has created an installation in the tradition of "Dia de Muertos" to honor her mother, Elvira Cordero Cisneros. Commenting on this work, Cisneros writes, "My mother never had a room of her own until the last 10 years of her life. She relished her room and often locked the door when the grand kids came so they wouldn't touch and destroy her things. She was a gardener, and loved her flowers. So I have tried to incorporate a garden bedroom in my installation with items from my mother's room and books from her bedside. She had a knack for finding antiques, and putting odd things together."
Cisneros Art at The Smithsonian